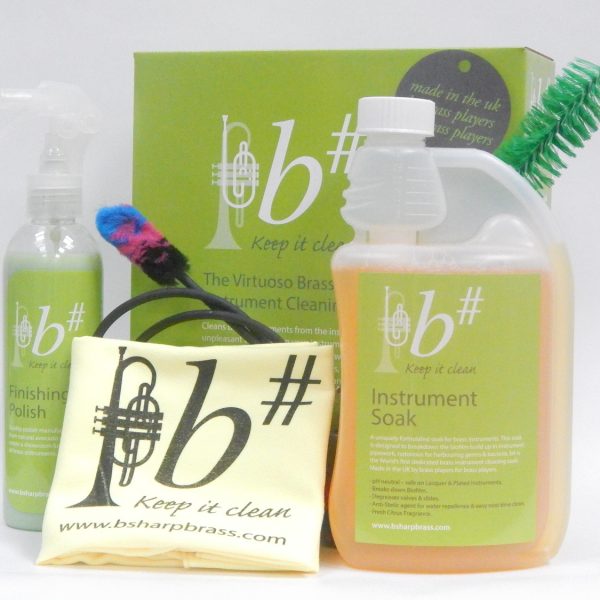 b# Virtuoso Brass Instrument Cleaning Kit
£29.99
Out of stock
b# Virtuoso Brass Instrument Cleaning Kit
Cleans brass instruments from the inside out, removing unpleasant biofilm from your instrument pipework. It clears oil and grease leaving your instrument with a pleasant citrus scent. safe on all finishes, it cleans, sanitises, polishes and gives the instrument an easy next time clean anti-static coating.
Kit comprises of: – Instruments Soak, Finishing Polish and Helin Brush & Cloth Kit
Formulated to be used in warm not hot water. Hot water may damage the finish of your instrument.